The story of Octobers birthsone Tourmaline
OCTOBER'S BIRTHSTONE TOURMALINE REPRESENTS
WISDOM, INSIGHT & CREATIVITY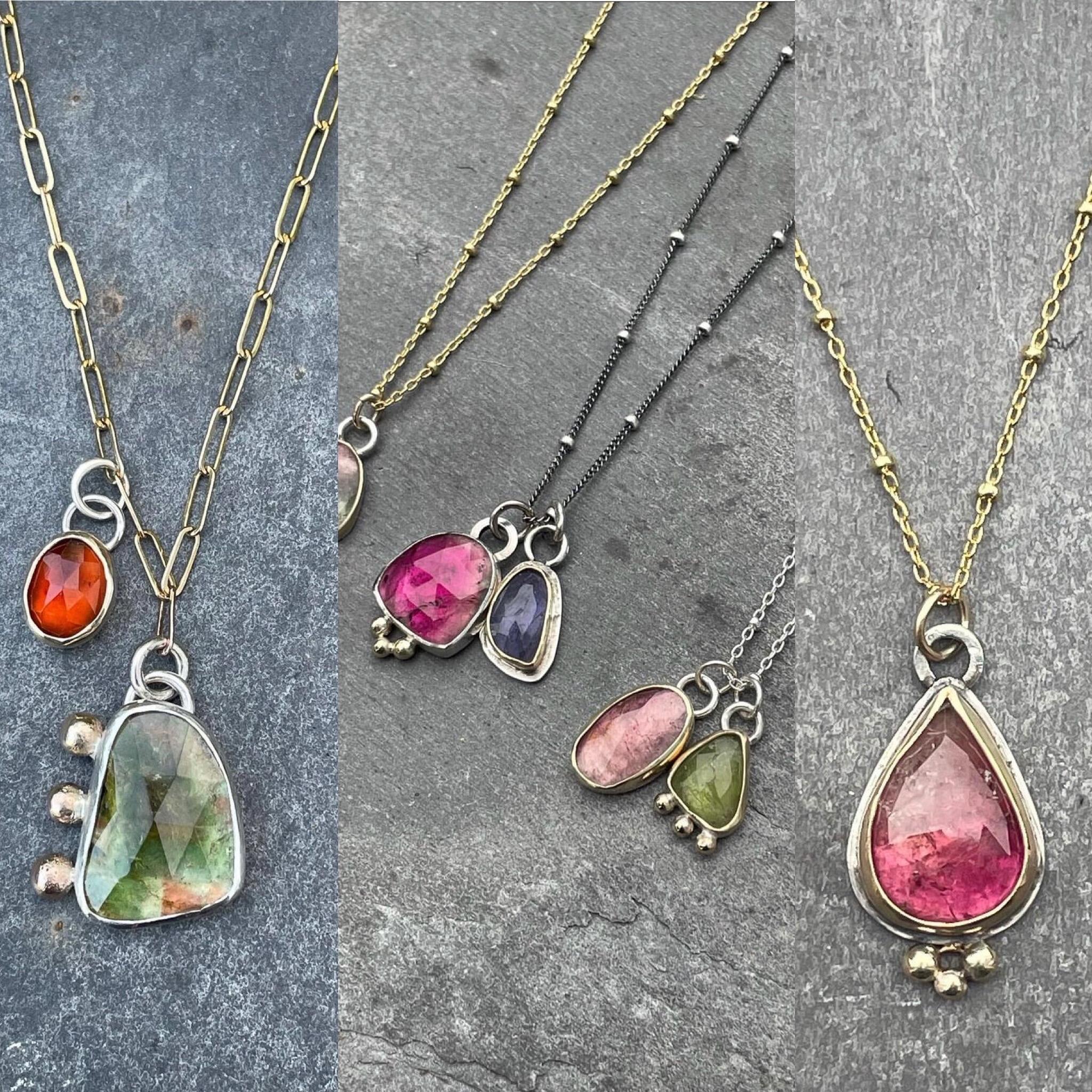 Tourmaline is the birthstone for October, it comes in a staggering variety of colours, this is one of
the widest colour ranges of all gems!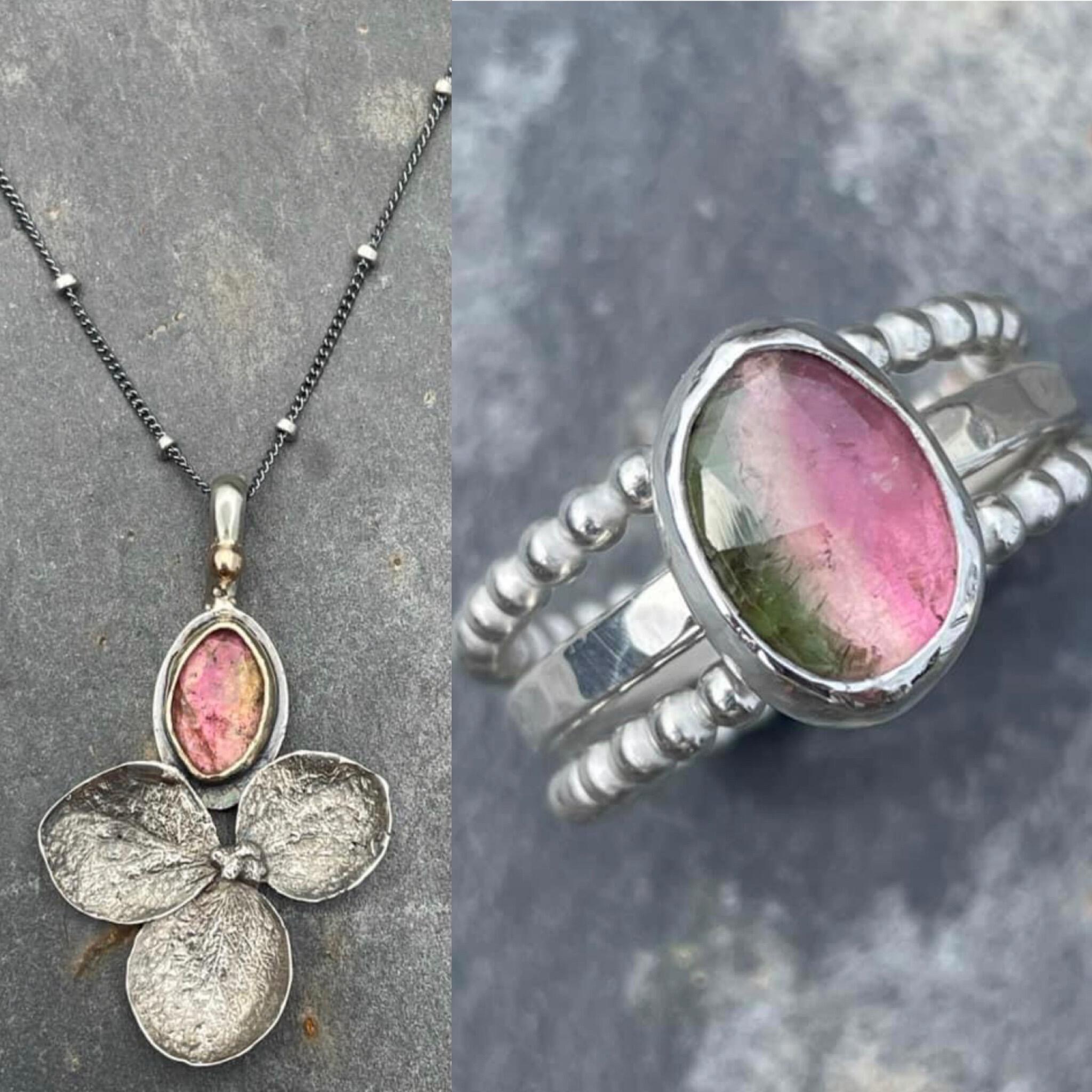 HISTORY AND MEANING OF TOURMALINE
The stone was first discovered by Dutch traders off the west coast of Italy in the late 1600's.
At the times the green Tourmalines were assumed to be emeralds. It wasn't until the 1800's when
that scientists realized that these stones were their own species of mineral.
Tourmaline has been said to be a stone of reconciliation, a stone that fosters compassion and cool
headedness, radiates the energy that attracts money, healing and friendships and is used for
grounding purposes.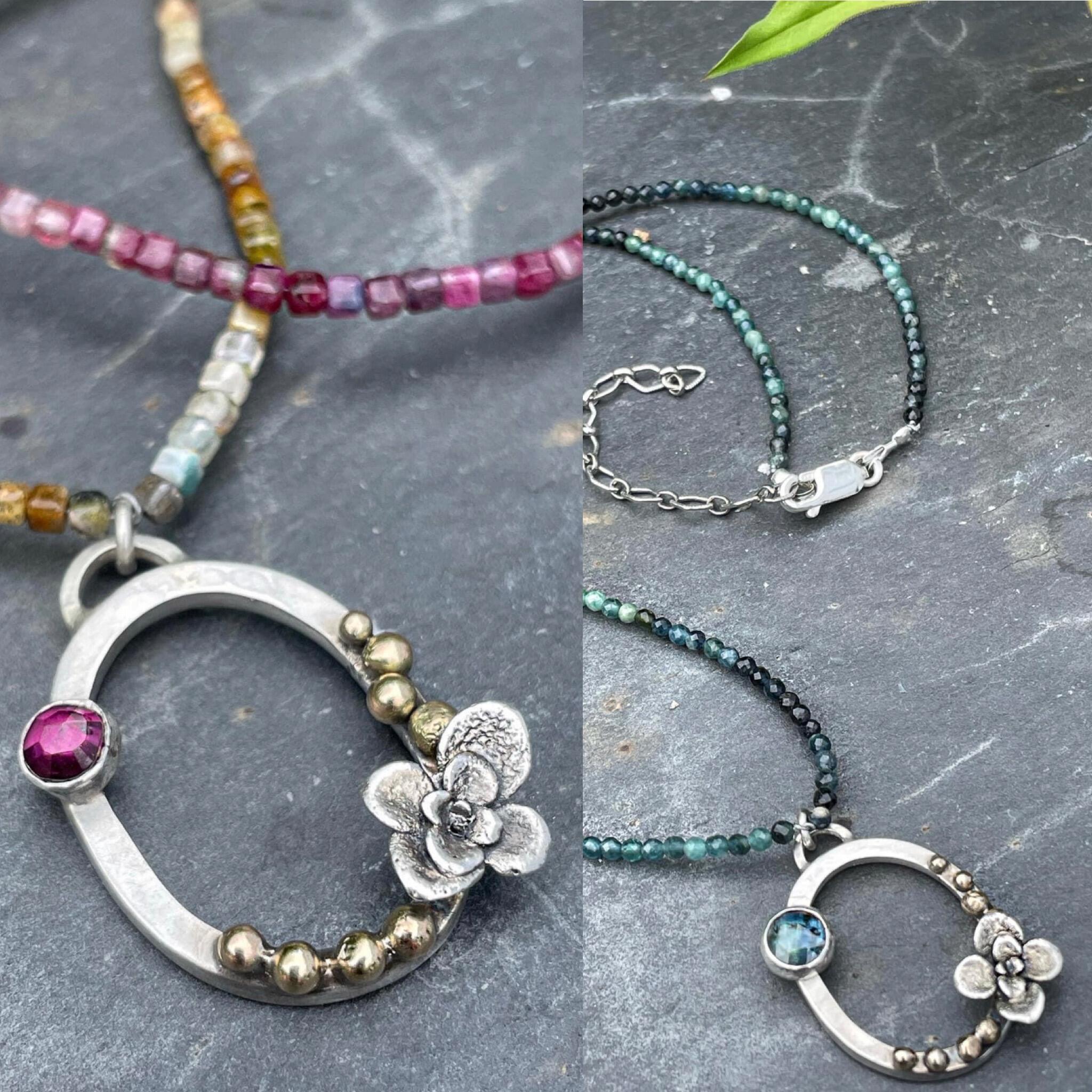 Tourmaline is one of my favourite stones to use, and extremely popular with my customers.
I personally chose pinks, blues and greens when I use Tourmaline and I do love to match it with a
diamond!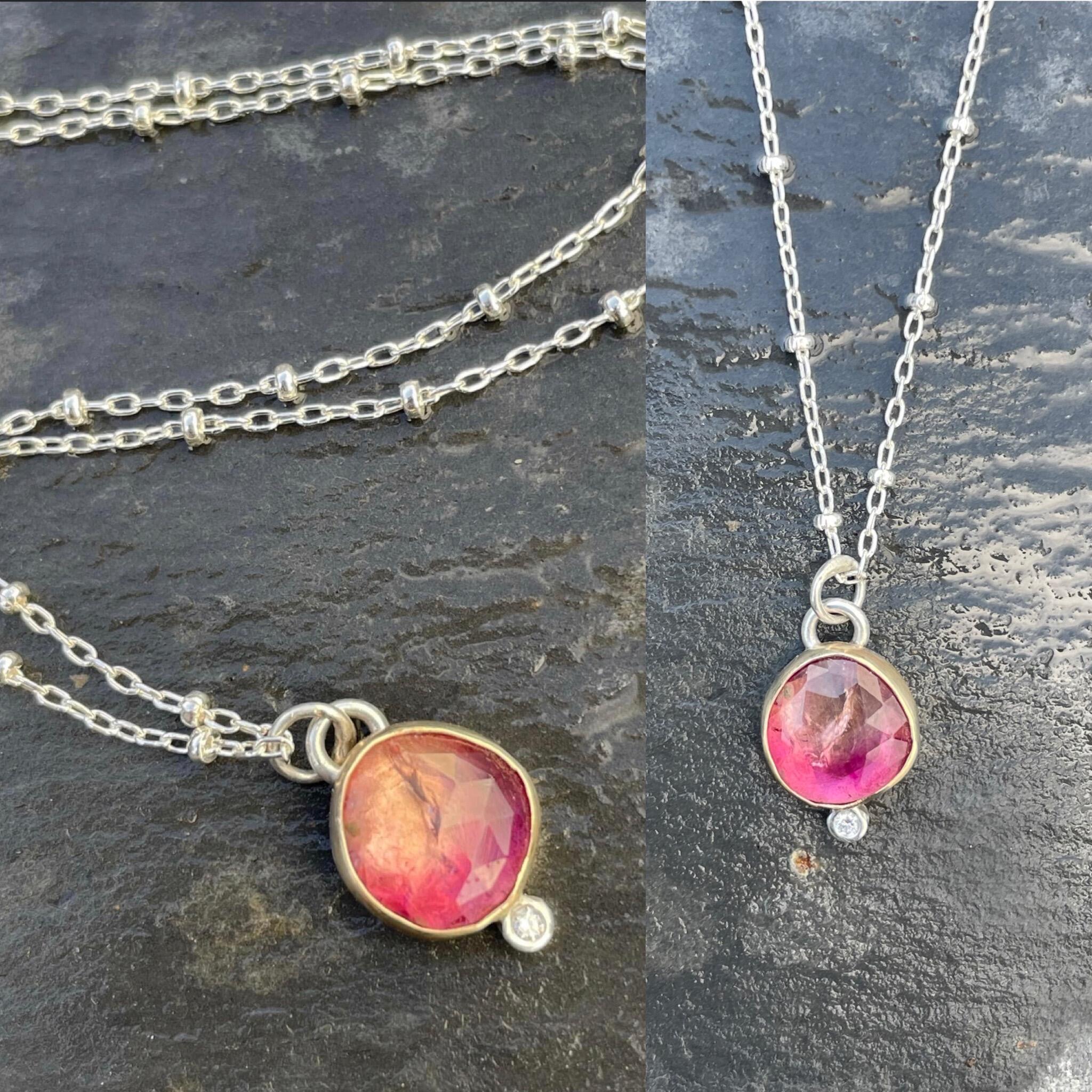 Tourmaline and Diamond necklace
Now in stock
Elizabeth Fitzearle
Editor